Testimonials
Every company will tell you they're great, so we like to let others sing our praise. Parents, professors and our own sales people have some of the most meaningful things to say about Tom James, the opportunity we provide, and the commitment we bring to each individual's personal and professional development. So don't just take our word for it; see what they have to say!
Parent Testimonials
"When Tifany told us her the decision to work for Tom James before graduating college, we honestly did not know much about the company. We have learned a lot since she started working at TJ almost a year and a half ago. Tom James is a very well organized, successful and family-like company that provides all the essential tools and incentives to bring out the best in its people and helps guide them in building successful long-term careers. Tifany couldn't have achieved everything she has thus far without Tom James' top-notch training and support. She started with Tom James as a fresh-faced college grad and now in a short period of time, has become an impressive professional with much to look forward to in building her long-term career. We're very proud of her."
—Parents of Tifany Sanders, Tom James Company | Professional Clothier
"We feel Tom James has had a very positive impact on Jack's personal & business life. Through Tom James, Jack has developed very strong business performance disciplines necessary for success in todays business world. Tom James has also provided an environment  that strengthens personal values and encourages team play."
—Frank & Lyn Tiernay, parents of Jack Tiernay, Tom James of Washington D.C.
Endorsements from College Programs
"I don't know of any company which is making a stronger impression on our students, our faculty, and our program than Tom James.  I greatly appreciate their coaching of our students in matters related to sales, business and life."
—Dr. Gorman Houston, Clinical Instructor of Management and Marketing at the University of Alabama
"The professional selling corporate partners' program in the McCoy College of Business is very proud of the choices we provide to our graduates, and we take great care in only partnering with companies with stellar reputations.  Selecting the Tom James Company as one of our partners was an easy decision.  They provide an excellent professional career choice, allowing our graduates to realize their dreams and goals.  But, more importantly, they care about the personal development of the young professionals.  Some of my best and brightest students have been with the Tom James Company for years!  I give the company my highest recommendation."
—Vicki West, Director, Center for Professional Selling, Texas State University
"Tom James has been a valued platinum partner since we started our (Professional Selling) Program.  The success of our students who have chosen Tom James validates that they offer a wonderful career choice for our sales students.  The Tom James company culture is supportive and empowering which enables our students to succeed."
—William Steiger, Coordinator/Instructor, Professional Selling Program, University of Central Florida
"Prior to attending sales competitions, I was not familiar with the Tom James Company. After being introduced, it did not take long for me to realize the Tom James people were some of the most professional people I have met in my career. After becoming a believer in their "people first" corporate philosophy, I have had almost a dozen of my students go to work for Tom James. They have a great history and are able to capture a number of our best and brightest sales students every semester. The students appreciate and understand the great career opportunity Tom James can provide."
—Jerry Kollross, University of Wisconsin Eau Claire
"I have the honor of teaching many bright, young, and hardworking "about-to-be" professionals.  Influencing their career direction is a responsibility I assume with great care. The Tom James Company came to me virtually unknown. However, as I studied the company, it became clear that their business philosophy was the same as mine. They help people achieve their goals and become successful. This, in turn, brings great success to the company. People build businesses. Tom James Company has one of the best training programs I have come across. They are invested in each person who represents the company. But, more importantly, I see how they care for their employees. In the past 5 years, I have seen their managers go far beyond the expected to help young people work through personal and professional crises. They are truly a people business, helping both their customers and their employees achieve their goals."
—Pat Pallentino, Director, FSU Sales Institute, Florida State University
"The Tom James focus on personal development, enrichment, and goal attainment develops a culture that is unduplicated in the marketplace.  Their leadership teams are some of the best people we work with at UT Dallas.  I find that they offer a perfect alignment for many of my top sales graduates.  Tom James develops people and they use fine clothing as a means to develop individuals into successful and amiable sales professionals.  It is one of the best companies I have had the pleasure to work with."
—Dr. Howard F. Dover, Director, JSOM Sales Center, University of Texas at Dallas
"I have a responsibility to select quality corporate partners which hold the interests of my students with high regard. When I first discovered the Tom James Company I didn't know much about them. However, as I learned about them, their business philosophy is about building people, and in turn, their people build the company. I'm a former Director of Training of a Fortune 100, and I can tell you the Tom James Company has a well-developed training program. This organization has a proven and successful process. It is a unique opportunity to grow and develop a high-end clientele. In the classroom, the Tom James team is also a great partner. My students find their presentations educational, engaging, and motivational. I highly recommend Tom James."
—Bob Nadeau, Director of the Sales Leadership Program at Plymouth State University
From the Field: Our Sales Professionals
"I had a lot of offers on the table but TJ showed me they could develop me as a person.  If you read our mission statement, it's not, 'We sell clothes', it's 'We Build People'.  I knew that I could go for just about any sales job and be successful, but I still wouldn't develop and mature as a person.  That's what I was seeking and Tom James kept their promises with that."
—Alex Homer, Tom James of Houston
"Tom James fits my lifestyle.  It allows me to do all the things that I've ever really wanted out of a career.  I can be a mom.  I can be a manager.  I can be a leader.  I can be a friend.  I'm generally happier than I've ever been in my life; I just feel so balanced and fulfilled!"
—Kim Castilla, Tom James of San Antonio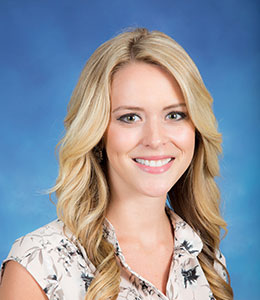 " Tom James Company's career path of success, achievement and fulfillment was exactly what I had desired out of college. It gave me the opportunity to take ownership and build something out of my own efforts. I am excited to go to work every morning knowing that I control my destiny. Tom James company has developed a culture where each one us can realize the greatness within us. I am a better person today because of my experience at Tom James

—Christine Wixted, Tom James of Greater Philadelphia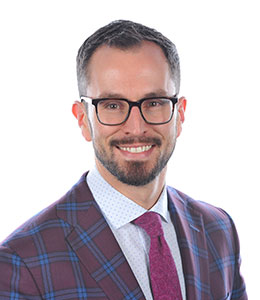 "I knew Tom James was the company I wanted to work for, because it was in line with my core values and what was important."
—Jack Tiernay, Tom James of Washington D.C.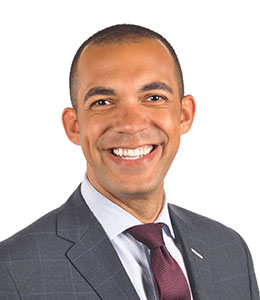 "I saw real character in the people of Tom James. I was looking for a place with people of high integrity and good character, and Tom James has that."
—Justin Thomas, Tom James of Charlotte
"The Tom James opportunity has provided me the opportunity to win amazing trips, build my net worth at a young age, make lasting friendships while earning a fantastic income.  However, more than the money the principles taught within our culture have shaped me into a better husband, son, brother, and friend; I would not be who I am today without my career at Tom James. "
—Clay Turner, Tom James of Atlanta